Most people are aware of how important it is to make a will but sadly 7 out of 10 people fail to do so. If you are happy to leave it to chance and take a risk then your family and loved ones may live to regret it. [Source – Countrywide Legal Services, Wills statistics]
Can you afford to leave your dependents and loved ones unprotected at such a difficult time? Of course you can't so don't put it off any longer.
No one likes to talk about death especially their own but if you don't make plans on how you want to distribute your worldly wealth whilst you are still alive you can leave a host of problems and hardships for your grieving family to sort out.
There are many reasons why nearly two thirds of us put off the seemingly arduous task of making a will but taking the time to do so can help relieve many days of heartache for loved ones in the future. It is not really a case of why you should make a will but why you should not fail to. If you die without a will (intestate) you run the risk of leaving behind a trail of stress, cost and even family feuds.
GET IN TOUCH...
For free information on our products, please leave your details below.
By owning a will you are ensuring that the right people will receive what you want them to have and not lose out to others you do not wish to have as beneficiaries.
A will helps you recognise the importance of protecting your home, family and assets after you are gone.
Why you should make a will now:
Your spouse will not necessarily inherit everything you own
If you are not married your partner could receive nothing
If your spouse remarries the new partner may inherit everything and your children get nothing
If you have children a judge may decide who will look after them which may result in them being taken into care and not placed with a family member.
Your home is unprotected without a will.
Trusts
To put a property and/or assets in trust is a way of protecting a property or asset for your beneficiaries. It is an agreement spelling out the rules by which a property or asset can be protected and distributed.
This is a tried and tested document enabling people to ensure that what they have worked hard for all of their lives can be protected from potential creditors.
Trusts can be used to protect your home from care costs, divorce or separation settlements, creditor or bankruptcy claims or even further inheritance tax bills.
When assets are distributed to beneficiaries without the use of a trust much can be lost as they are considered part of the beneficiaries estate and therefore subject to any future divorce settlements, creditors and taxation. By the use of trusts you may be able to completely ensure that your children and grandchildren benefit totally from their inheritance while at the same time protecting the family home and other assets from long term care costs.
The Financial Conduct Authority does not regulate Estate Planning, Will Writing and Trusts.
OUR TEAM
Meet our friendly advisors.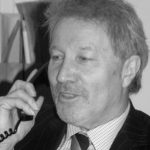 Colin Morgan
Director
Colin has a lifetime of experience in the mortgage and financial advisory business.
WHAT THEY SAY...
What are our clients are saying about us?
Colin and his Team worked really hard to secure a Mortgage for us. As a self employed person it has become increasingly difficult to secure Mortgage funds. Without Colin and his teams efforts, I doubt we would have our Home that we now happily live in. Many thanks Once again.
Over the last 8 years Colin has acted for me on mortgages, life policies, cross-option agreements and setting up of trusts. He explains all products and his recommendations in a clear and precise manner to make selecting the right product straightforward. He always does what he says he will do when he says he will do it and makes recommendations based on what is clearly best for his client not was has so often been the case based on my previous experience, based on what makes them the best commission.
Went through numerous different options and found the one than suited myself best. What could your adviser do better? They catered for everything I required and couldn't think of anymore they could have done to make the experience even better, very friendly and even supply biscuits!