Making the right retirement and pension choices now could be the difference between spending your retirement free from financial worries or still HAVING to work for a living well into your seventies.
We will arrange for one of our specialist partners to discuss these arrangements with you
People are more nervous and unprepared for their retirement today than any other time in history. Survey after survey has found that people are delaying their retirement and planning to work during their retirement and scaling back their expectations for their "Golden Years". [Reference – Financial planning for baby boomers article by Larry Barrett, find it here.]
Ask yourself these questions:
How much do I need for my retirement?
How much can I afford to pay for my retirement?
When will I actually take retirement?
GET IN TOUCH...
For free information on our products, please leave your details below.
It is never too soon to start planning your retirement. The sooner you start planning the better chance you stand of having the kind of retirement you want. The younger you are when you start saving the better your pension will be. It is harder to start late and play catch up but if this is the case there are still options to achieve a comfortable retirement.
Making the right retirement and pension choices now could be the difference between spending your retirement free from financial worries or still HAVING to work for a living well into your seventies.
A pension is simply a long term savings plan designed to provide you with an income in retirement. If there is a disadvantage it is that you cannot access these monies until retirement but let's face it, it is not really a disadvantage because if you were able to dip into it you would and then what happens when you are ready to retire?
The big advantage of pensions are their tax advantages which means that for every £80 you pay then the government takes it up to £100 pounds in your pension pot. Pensions also have high contribution limits which means up to £50,000 per annum can be invested every year. If you have a company scheme then your employer will contribute which will vary depending upon your company scheme. Pensions also get tax free growth within the fund.
There are hundreds of different pension plans available with a complex range of funds and charges from a range of providers. Cardiff Mortgage Centre through our specialist partners can help you choose the right plan for you. Whatever you pay into a plan whether personal or stakeholder the key points are the younger you start the more you will end up with and secondly your money should be secure until you are at least 55 years old, although personal pension fund values will still be dependent upon where it is invested.
A new global study has indicated that hard times are looming for millions of people who have not saved enough for their retirement.  With household incomes under pressure from the recession, unemployment and tax increases the working population are not preparing adequately for a comfortable retirement with 20% saving nothing at all.
The good news is we are all living longer and well beyond the age of retirement but expectations for standards of living into retirement remains unchanged. As a result, people are facing years of hardship after their savings run out.
The not so good news is that in the future it is unlikely that the state will be able to fully support a far higher proportion of the population who will be pensioners. As well as living longer and living more active lives well into retirement most of also  want to retire earlier but we are less able to rely on the state pension, fewer of us have company pension schemes and it is therefore absolutely essential that everybody now looks to plan properly for their retirement.
Alternatives to a traditional pension includes investing in property, using your ISA's (which would give you access to your money), working into retirement or by simply accepting the state old age pension.
Women in particular are far more likely to take a career break and can be disadvantaged by pensions can therefore consider alternatives such as ISA's and buying second properties.
Investment advice is a specialist area so we will arrange for our approved investment partner company to discuss these requirements with you.
Pre retirement
When you consider retirement planning for the first time it is important to not only consider a good financial strategy but also all of the other factors in these decisions, these range from where will I live, what will I do with myself everyday, how is my health, do I have to go into care and the cost of living. Making sure you plan for retirement is essential whether you are considering a traditional pension or alternative ways to save. Are you one of many people who have no idea what you have in your pension so far but may have accumulated pension savings with various employers and or schemes along the way? In order to take control of your pension your first step will be to establish exactly what you have.
In retirement
Even if you have already retired it is important to consider how you are receiving your income – it is never too late to revise the way you take this income. Cardiff Mortgage Centre can still in this instance assist you with getting the best out of your retirement.
Retirement planning and divorce
Retirement savings can be one of the largest assets that many people own which are therefore a very important issue in divorce proceedings. If your spouse has an employers' retirement plan then you are legally entitled to part of that plan.
How do you protect your share?
Firstly you will need to know the size of the pension in question as the division of pensions is a very specialised area which can have a serious impact on your retirement planning. There are a number of ways in which this can be achieved. Cardiff Mortgage Centre, through its specialised partners are able to provide you with everything you need to know in order that the right decision is made to secure your future retirement plans.
Pension advice is a specialist area so we will arrange for our approved investment partner company to discuss these requirements with you.
The value of investments can fall as well as rise. You may get back less than you invest.
OUR TEAM
Meet our friendly advisors.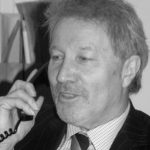 Colin Morgan
Director
Colin has a lifetime of experience in the mortgage and financial advisory business.
WHAT THEY SAY...
What are our clients are saying about us?
Colin and his Team worked really hard to secure a Mortgage for us. As a self employed person it has become increasingly difficult to secure Mortgage funds. Without Colin and his teams efforts, I doubt we would have our Home that we now happily live in. Many thanks Once again.
Over the last 8 years Colin has acted for me on mortgages, life policies, cross-option agreements and setting up of trusts. He explains all products and his recommendations in a clear and precise manner to make selecting the right product straightforward. He always does what he says he will do when he says he will do it and makes recommendations based on what is clearly best for his client not was has so often been the case based on my previous experience, based on what makes them the best commission.
Went through numerous different options and found the one than suited myself best. What could your adviser do better? They catered for everything I required and couldn't think of anymore they could have done to make the experience even better, very friendly and even supply biscuits!