Cardiff Mortgage Centre can provide a range of insurance and protection products. We are specialists with great insight into what is needed by our clients and provide a high level of service and support.
This is an important factor as no two client's needs are the same.
Our aim is to give a total,  all-in-one, "best advice" service for your insurance needs, and all other major financial decisions in order to help those individuals and families achieve that peace of mind.
GET IN TOUCH...
For free information on our products, please leave your details below.
Cardiff Mortgage Centre considers Life assurance to be the basis for a secure foundation to your financial planning providing much needed financial security in a number of situations. Life assurance is designed to let people provide for their families financially when they die. Many decide to take out a policy when they start a family, buy their first property and make sure they do not leave debts behind for their loved ones.
No one likes to contemplate their own death which is why many neglect to arrange life assurance.  The decision to take out life assurance is more about the stage in life you have reached than simply your age and no one wants to give the matter too much thought but there is something very reassuring in knowing that if the worst were to happen your family would be financially secure. Having life assurance means that at a time of loss you will leave your family with the financial security to afford the every day things they are used to. Without it your families lives will change dramatically. For them it could mean a move out of the family home, even out of the area in which they have grown up in.
There are different types of cover and how much you need and over what time period depends upon your individual circumstances. The general rule being that it should be enough to pay off any debts when you die and provide enough money so that your partner and /or any children would be financially secure.
The cost of cover varies also according to age, health conditions and whether or not you are a smoker. It is vital that any health issues are disclosed at application stage as failure to do so could cause complications.
OUR TEAM
Meet our friendly advisors.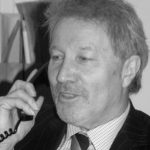 Colin Morgan
Director
Colin has a lifetime of experience in the mortgage and financial advisory business.
WHAT THEY SAY...
What are our clients are saying about us?
Colin and his Team worked really hard to secure a Mortgage for us. As a self employed person it has become increasingly difficult to secure Mortgage funds. Without Colin and his teams efforts, I doubt we would have our Home that we now happily live in. Many thanks Once again.
Over the last 8 years Colin has acted for me on mortgages, life policies, cross-option agreements and setting up of trusts. He explains all products and his recommendations in a clear and precise manner to make selecting the right product straightforward. He always does what he says he will do when he says he will do it and makes recommendations based on what is clearly best for his client not was has so often been the case based on my previous experience, based on what makes them the best commission.
Went through numerous different options and found the one than suited myself best. What could your adviser do better? They catered for everything I required and couldn't think of anymore they could have done to make the experience even better, very friendly and even supply biscuits!