If you are in Business, you will need to review your finances, investments and protection if you are:
a partner or shareholder in a business and
a minority shareholder
the sole owner of a business
Without the appropriate Business Succession strategies:
Your spouse / partner and children may not inherit your share of the business.
The business may have to be sold and the proceeds become liable to inheritance tax and capital gains tax.
The proceeds from the sale of a business would be at risk from 3rd Party Claims such as divorce, creditors and Long Term Care Fees
The business may be vulnerable to any future changes to the legislation on Business and Agricultural Property Relief.
Business partners may not be able to buy out the deceased's share.
The surviving spouse or children may be obliged to take over the running of the business.
The value of the business could depreciate owing to the inexperience of a beneficiary.
Call us today on (02920) 614343
The Financial Conduct Authority does not regulate Tax advice
GET IN TOUCH...
For free information on our products, please leave your details below.
The death of a Director can cause problems for his family and his fellow directors
The problems caused by the death of a Director can be numerous.
The surviving directors may not want the shares to pass to someone who has no interest in the company and cannot contribute to it.
The family will probably want to be compensated for his shares.
Unless the deceased director owns a majority of the shares then the beneficiaries of his estate may find ownership of the shares to be of little benefit.
Minority shareholders find it difficult to influence company policy
Sales of shares to outsiders may be prohibited
Sales to other shareholders may require them to have  funding in place or they will need to borrow.
There is also the risk of the shares passing to another company who could consider a takeover bid.
Big business and government often struggle to understand small businesses [taken from www.freshbusinessthinking.com].
Cardiff Mortgage Centre has comprehensive experience in advising and consulting with many businesses and is able to provide a comprehensive business diagnostic to all businesses whatever their sector – an invaluable aid in actually reviewing where they are and where they are going.
Government and big business think they are talking and marketing to the smaller or owner-managed businesses but they are not. They are not talking to these business people. They don't know how to talk to owner-managed businesses and they don't even realise that small businesses have a separate language and a separate way of "being" from the world that they live in
At Cardiff Mortgage Centre, we offer a comprehensive business review to provide an independent and extensive analysis of your business. It will enable you to step back from the day-to-day operations and support you in achieving your full business potential and if required, provide an Action Plan to take forward.
The outcome of the review could:-
Give you new insight into your business
Provide constructive feedback
Highlight areas for improvement
Generate a plan of action
By providing information about your business in such a way, you are providing a "health check" of the likely areas of strength and weakness of your business, along with useful advice on making improvements.
The "Health check" will look at the critical paths of your business, assessing your business performance along the way. (This can be especially valuable when you are under pressure and "can't see the wood for the trees").
The service is tailored to review your vision and plans, your strategy, your sales and marketing, your finances and systems and your skills and people management and importantly your operations. Small businesses need to be treated differently at different stages of their life cycle – One of the best times to communicate is in a life stage transition (start-up, growing, consolidating, merging, selling)
Cardiff Mortgage Centre acknowledges the truth in this and will work closely with you to achieve great results. We recognise that:-
You are not an 'SME' – you are a small or owner-managed business, an independent or growing / self-employed business or a new, young or boutique business. You are not an immature/undeveloped big business.
You need an entirely fresh approach, not merely a scaled-down version of the methods used with big companies. Government and Big Business does not really care (in words or in actions). If people talked to you the way that corporates spoke to small business people they would punch you on the nose.
You want your suppliers and consultants to understand you and your business
You want to know what you are paying for and how and when you are paying.
You don't want your time wasted
The Financial Conduct Authority does not regulate business advice.
Call us today on 02920 614343 or email info@cardiffmortgagecentre.co.uk
OUR TEAM
Meet our friendly advisors.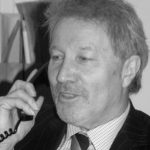 Colin Morgan
Director
Colin has a lifetime of experience in the mortgage and financial advisory business.
WHAT THEY SAY...
What are our clients are saying about us?
Colin and his Team worked really hard to secure a Mortgage for us. As a self employed person it has become increasingly difficult to secure Mortgage funds. Without Colin and his teams efforts, I doubt we would have our Home that we now happily live in. Many thanks Once again.
Over the last 8 years Colin has acted for me on mortgages, life policies, cross-option agreements and setting up of trusts. He explains all products and his recommendations in a clear and precise manner to make selecting the right product straightforward. He always does what he says he will do when he says he will do it and makes recommendations based on what is clearly best for his client not was has so often been the case based on my previous experience, based on what makes them the best commission.
Went through numerous different options and found the one than suited myself best. What could your adviser do better? They catered for everything I required and couldn't think of anymore they could have done to make the experience even better, very friendly and even supply biscuits!