Whole of Market Mortgage Advisors in Cardiff with over 30 years of experience
At Cardiff Mortgage Centre we understand that each and every one of our customers is unique. By understanding the needs of every individual we are able to help them obtain the best solution whilst offering an invaluable personal service throughout South Wales and indeed the whole of the UK. We are proud of our organisation.
There is no fee for our initial consultation. Future work or advice can be paid for by either a fee, commission or a combination of both. This will be agreed with you before our work starts. There will be no hidden surprises. There will be a fee for mortgage advice. The precise amount will depend upon your circumstances but we estimate that it will be £424 but please refer to the Client Fee Agreement for further clarification.
Our promise
Your money plays a vital role in your life and we know it is not easy handing over the secrets to your finances, however the more open and honest you are the better able we will be to give you the tools that you will need for financial success. 
GET IN TOUCH...
For free information on our products, please leave your details below.
Money is such a personal thing in your life so who better to talk to about it than someone who does this for a living and takes a dedicated approach to your finances. We have a clear vision to be a different type of financial intermediary.  Quality and integrity are the fundamental principles across all areas of our business here at Cardiff Mortgage Centre.
By combining our professional expertise with value for-money products, a unique individual and friendly approach and excellent service using outstanding technology we are well positioned to deliver a tailor-made solution of the highest standard of service to you at all times.
As brokers we do not work for the lenders – we work for YOU
We are able to offer a far greater choice of products and deals than the lender, can deal effectively with what is now a complex mortgage market and in many cases can offer you a better/cheaper deal.
We are not expensive and our advice can be extremely valuable.
WARNING: Your home may be repossessed if you do not keep up repayments on your mortgage. If Consolidating Debts, Think carefully before securing other debts against your home. Your home may be repossessed if you do not keep up repayments on your mortgage.
WHAT WE DO...
We offer a variety of services to our clients including
OUR TEAM
Meet our friendly advisors.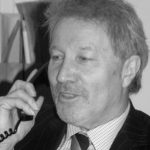 Colin Morgan
Director
Colin has a lifetime of experience in the mortgage and financial advisory business. Call Colin on 07990 690149.
WHAT THEY SAY...
What are our clients are saying about us?
Colin and his Team worked really hard to secure a Mortgage for us. As a self employed person it has become increasingly difficult to secure Mortgage funds. Without Colin and his teams efforts, I doubt we would have our Home that we now happily live in. Many thanks Once again.
Over the last 8 years Colin has acted for me on mortgages, life policies, cross-option agreements and setting up of trusts. He explains all products and his recommendations in a clear and precise manner to make selecting the right product straightforward. He always does what he says he will do when he says he will do it and makes recommendations based on what is clearly best for his client not was has so often been the case based on my previous experience, based on what makes them the best commission.
Went through numerous different options and found the one than suited myself best. What could your adviser do better? They catered for everything I required and couldn't think of anymore they could have done to make the experience even better, very friendly and even supply biscuits!